Blog
Ultimate Guide to watching Amazon Prime Video 2022
Ultimate Guide to watching Amazon Prime Video 2022
How-to Guide· 5 minutes
Do you jump for joy when you discover a new movie to watch? Or maybe you enjoy bingeing on a great tv series, either way, if you are a huge movie fan you will most probably love Amazon Prime Video! It's automatically included in your Amazon Prime membership so it's very affordable too!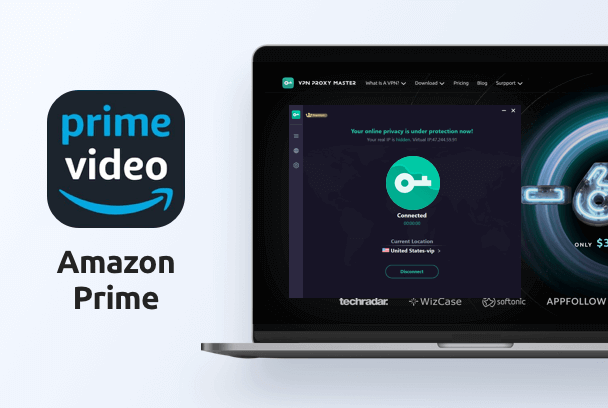 If you haven't heard of Prime Video it's basically a video streaming service that's available to Amazon Prime members only. If you have an eligible Amazon Prime membership then you will have access to thousands of Prime Video titles at no additional cost! Not only that, but you also have the option to buy or rent movies as well as tv episodes that Prime Video doesn't include, to mention you can subscribe to over 100 premium channels with Prime Video channels subscriptions!
If you currently don't have a membership to Amazon Prime you may be wondering what Prime exactly has, it includes a huge library of great movies and tv shows from romantic comedies to a wide range of timeless classics. You will also see that you are able to enjoy some popular Amazon original movies and Prime original series. Some of them can be a hit or miss and a small few of them are gems! The premium features of Prime Video include 4K ultra HD, HDR as well as mobile downloads for offline viewing of select content.
Nowadays video on demand has become an absolute phenomenon. Companies like Hulu, Netflix, and Amazon have created a brand new market that has changed the way people view movies, tv shows and video content in general! Amazon Prime Video is ranking third among different companies with the biggest impact on digital video, first is Netflix and the second is Disney.
How To Start with Amazon Prime Video?
Firstly you will want to make sure that you have logged in to your Amazon account and that your Prime membership is current, if you don't have an account then you will need to obviously sign up. You will then need to go to Prime Video in order to start browsing what it has to offer. To find all of the Prime Video titles you need to look for the "included with Prime or Prime Video" categories. You will notice that Prime titles also feature a Prime logo or "watch now with Amazon Prime" option in the video detail section. On several different devices if you are using search in order to find a specific title then you can also use the "refine" or "ways to watch" filters to show all of the available Prime titles!
Watching Amazon Prime Video Abroad!
Unfortunately, there is only a limited selection of Prime Video content that you can watch without using a VPN (What is VPN?) while you're traveling abroad! You can actually view the selection of titles available on Amazon's watch while abroad page.
If you are one of the many travelers who just want to be able to watch your favorite shows while you abroad then a VPN is exactly what you need! It's not really relevant what country you are currently in as all of them will work the same as far as VPN services go!
Watching Prime with a VPN is Simple!
Just follow these simple steps!
1, Firstly you will need to create an Amazon Prime account, that's obvious if you don't already have one!
2, Next you need to decide on the right VPN for your needs, VPN Proxy Master is a great choice and I would highly recommend it!
3, You will then need to sign in and then connect to a VPN server.
4, That's it! Once you connect to your VPN you should be able to watch Prime Video as if you were at home sitting on your sofa!
You can actually install a VPN on all major platforms and devices, including iOS, Android, macOS, P.C., gaming consoles like the PS4, and Xbox one as well as smart TVs and streaming boxes! If you don't already have a trusted and reliable VPN service then you should definitely think about getting one! The benefits of having one are endless!
Why VPN Proxy Master for Prime Video?
This particular VPN in my opinion is the best there for streaming and for all of your privacy and security issues! Not only is it extremely popular, but it's also available for iOS, Android, and macOS! If you aren't concerned about your online safety then you absolutely should be! VPN Proxy Master gives you security and peace of mind that you are completely safe at all times! It fully protects your online identity and prevents all of your activities from being seen by others, including hackers!
With VPN Proxy Master you will be able to unblock various websites and difficult-to-access content, it's very efficient against viruses and hackers as it mostly works with data encryption to avoid being seen by the web service provider! It will lead all of your encrypted data through a secure tunnel so all of the information that you handle through the server will be 100% fully protected!
Here are just some of the advantages of having VPN Proxy Master!
1, It hides your location and your IP.
2, Unlimited video streaming.
3, Completely secure Wi-Fi connection.
4, Quality encryption
5, Absolutely no record keeping.
One of the main reasons this VPN has such amazing reviews is because it's able to give you access to various content that is normally blocked! Anyone who enjoys streaming knows how frustrating it can be when you are unable to view what you want to watch! It bypasses geographic blockages and can access absolutely any web content from anywhere, meaning you won't have to use specific browsers or applications!
It's a VPN that allows you to stream with ease! No buffering and excellent speeds make it the best choice for Amazon Prime Video!