Blog
Ultimate Guide to watching ITV live with VPN 2022
Ultimate Guide to watching ITV live with VPN 2022
Entertainment· 5 minutes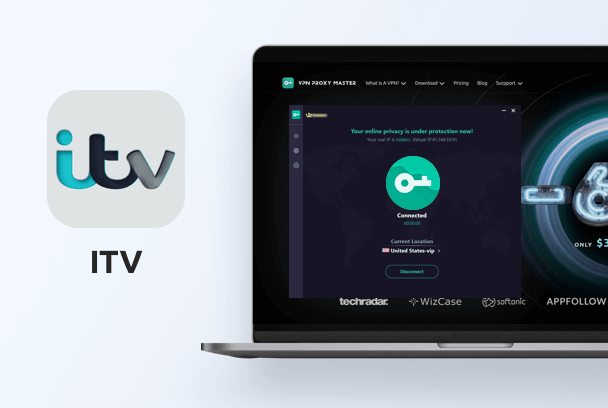 WHAT IS ITV LIVE?
If you are from the U.K. then ITV certainly needs no introduction! It's the U.K.'s biggest commercial television network and is watched on average by around 45 million people per week! It has great content, such as soaps, drama, and documentaries, there's something there for everyone! The fantastic thing about it too is that you are able to watch these shows just after they have finished on tv! With ITV Hub! There are of course certain shows that do take a little bit longer to become available such as shows like this morning, X factor or certain sports matches, they should, however, be available a couple of hours after they have finished on television!
WHAT CONTENT IS AVAILABLE?
All of the much loved U.K. soap operas are available to watch too, such as coronation street and Emmerdale, you can even sit back and enjoy the very popular I'm a celebrity as well as Britain's got talent.
Maybe you are more of a sports fan and enjoy tuning in to sporting events such as the six nations for example! All of this content is available on platforms like ITV Hub which was previously called the ITV Player. All of this amazing content is under one roof, you don't have to miss out on your much-loved shows when you're traveling abroad, with a VPN you will have access to it all no matter where you are!
GEO BLOCKED CONTENT!
Of course, as with all major streaming platforms you will most definitely need a VPN in order to watch this channel uninterrupted and direct from the broadcaster. Obviously, all of its content is geo-locked so that it is unavailable from outside the U.K. Thankfully you can easily bypass these restrictions by connecting to a VPN! It's very easy to set up and use a VPN with ITV live, all you have to do is follow these very simple steps!
1, First you need to decide what VPN is right for you. You obviously need a reliable and trusted VPN, personally, I would recommend VPN Proxy Master.
2, Once you have decided on a VPN you need to create an account with that service.
3, Next you need to connect to a U.K. server.
4, Next go to the ITV website (www.itv.com/hub/itv there's a possibility that you may need to sign in to your ITV Hub account.
5, Now you are all set, you just need to select an ITV channel to watch live!
WHAT YOU SHOULD LOOK FOR IN A VPN!
Obviously, with any app you want a trusted and reliable service, it's always a good idea to have a look at online reviews in order to get a good idea of what's good and what's not! VPN Proxy Master has great features, not only does it have a strong privacy policy, but it also has great security features which in my opinion are the best! It masks your IP address, it comes with a kill switch feature, DNS leak protection, and no log function! What more could you want!
STREAM WITH NO INTERRUPTIONS!
Anyone who enjoys streaming wants to be able to stream with complete ease, we all know how annoying it can be to sit down ready to watch your favorite shows only to experience constant buffering issues that can not be resolved. VPN Proxy Master has no bandwidth or speed limits and offers completely unlimited server switching. You won't encounter any buffering with this VPN! You can enjoy speedy streaming no matter where you are in the world!
MILITARY-GRADE ENCRYPTION!
Another great thing about this Particular VPN is that both versions (free & paid VIP) support the VPN Proxy Master protocols and are completely secured with military-grade encryption. The app is very easy to download and install from both google play and the Apple store, it's very user-friendly! You can access geo-blocked content on channels such as Hulu, Netflix, and of course ITV Hub too!
SOME OF THE GREAT FEATURES!
Some of the great features of VPN Proxy Master!
1, It has unlimited bandwidth
2, User-friendly interface
3, Free android & iOS app
4, It offers secure browsing on WiFi hotspots
5, With the VIP version you have the option of a 7-day free trial
6, Kill switch feature
7, Excellent security features
8, DNS leak protection
9, No logs
10, Split tunneling
11, WiFi protection
12, Anonymity
13, Website unblocking
14, Multiple devices
STAY PROTECTED!
This really is a fantastic VPN! It has everything you need to not only enjoy stress-free streaming but you are also completely protected at all times while online, doesn't matter whether you are streaming or just surfing the web, no one will be able to access your personal/sensitive data. It's quite scary what can happen to your data if you don't protect yourself online! We all should be more aware of the dangers, hackers are sitting waiting for their next victim so protect yourself and install VPN Proxy Master! You won't be disappointed!
Surfing the net is a dangerous game, we have to stay protected! Streaming to some is completely innocent but if you knew of the dangers that are out there you would think twice before you access any website without using a VPN! Treat your IP address as if it was your home address! You wouldn't pass out your home address to complete strangers so why leave yourself exposed online! All of our important information is stored on our devices, personal photos/videos, banking information, telephone numbers, etc, we need to prevent anyone from accessing all of this info!
START ENJOYING STREAMING TODAY!
Stop what you are doing and download VPN Proxy Master today! You will experience a whole new world while streaming, all the common issues you faced before will no longer be a problem! Also, you can watch show after show without any interruptions! You will wonder why you didn't download VPN Proxy Master sooner!