Blog
A VPN Test Check for IP and DNS Leaks 2022
A VPN Test Check for IP and DNS Leaks 2022
VPN Tips· 6 minutes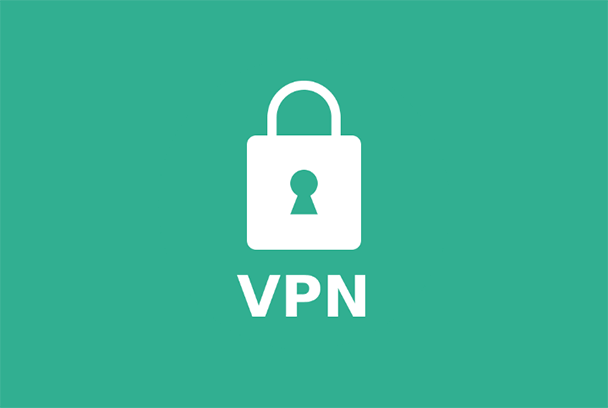 HOW TO CHECK IF YOUR VPN IS ACTUALLY WORKING PROPERLY!
How would you know if your VPN is doing exactly what it's supposed to be doing? It is possible that it appears to be working but it could actually be leaking your location and your identity! This can be very difficult to spot!
In order to see if your VPN is in fact protecting you here are some tips to help!
WHAT ARE THE MOST COMMON VPN LEAKS?
There are various different reasons why your VPN might not be giving you 100% in terms of security and exposing all of your private information. Listed below are some of the most common reasons why your VPN could be leaking your information.
IP LEAK!
Your IP address definitely tells a lot about you such as the websites you visit and even your actual location! VPNs are normally supposed to protect you from people who are trying to access your information. So if your original IP leaks it just defeats the purpose of using one in the first place! If this does happen it's one of two protocols! IPv4 and IPv6 and their incompatibility!
DNS LEAK!
It could be the case that your IP stays hidden while your DNS address secretly reveals your location. What the DNS server does is changes plain text URL's into numerical IP addresses.
If you haven't installed and aren't using a VPN then this process is handled by your ISP and their servers, which can see who visited certain websites.
If your DNS happens to leak, then anyone spying on your traffic will also be able to access this information too.
It's possible that it could even lead to a DNS hijacking attack, you certainly don't want that to happen!
WEBRTC LEAK!
WebRTC which stands for web real-time communication is actually built into most popular browsers such as Opera, Firefox, Brave, and Chrome. This is what allows real-time communication such as both video and voice chat, however it does present another vulnerability for VPN users!
There are some websites that can take advantage of WebRTC, they do so by inserting a few lines of code to see past your VPN and reveal your original IP address.
This is extremely useful for websites that provide or even block content based on your geolocation. It is possible to prevent such leaks, but of course, you have to be able to identify them first!
All you need to do is run some basic VPN tests anyone is capable of doing so as it's not difficult.
HOW TO CARRY OUT A VPN TEST CHECK FOR IP OR DNS LEAKS!
1. It's important that you know your original IP address which is given to you by your IPS. If you are using a VPN turn it off and head to the test website.
2. Once you discover your real IP address it's important that you make a note of it!
3. Turn on your VPN and return to the test website.
4. It should now show a different IP address as well as the country you connected your VPN too! If your original IP address is still showing in the results then unfortunately it appears to be that your VPN is leaking!
5. It is possible sometimes IP leaks tests fail to actually detect DNS leaks, this can also reveal your identity. I would advise you to check it on the DNS leak test.
6. If you have your VPN turned on, then the DNS leak test should show the location you've chosen as well as your new IP address.
7. You will need to select an extended test to dive deeper, the test shouldn't take more than a few minutes.
8. If the new results show your new IP address as well as your chosen country then you are completely safe, your VPN isn't leaking.
WHAT TO DO IF YOUR IP OR DNS IS LEAKING!
The best and easiest way to fix this is to simply change your VPN provider to one that has dedicated DNS servers or offers!
Another option is to manually turn IPV6 off on your device. There is a chance that this might require some sort of technical skills!
1. If you aren't aware of your original IP address you can find it on the IPLeak website. Remember to make a note of it!
2. Make sure you are connected to your VPN and then refresh the webpage. It should show your new IP address and new location based on the country which you have chosen.
3. Underneath 'Your IP addresses - WebRTC detection' you should hopefully see a private IP that will be different from your original public IP address.
WHAT SHOULD YOU DO IF YOUR WEBRTC IS IN FACT LEAKING?
Unfortunately changing your VPN or playing around with your settings won't help in this case. However, you can try the following:
1. Try using a browser that doesn't have WebRTC. You will find the full list of browsers that exclude it if you go onto Wikipedia.
2. Disable WebRTC by following certain steps which are explained to you online.
MY VPN STILL ISN'T WORKING!
If you have tried all of the various VPN tests and there's unfortunately still an issue then there could be other reasons as to why your VPN still isn't working.
It's possible that your browsing speed has dropped significantly. There are several reasons why this may happen. It's possible that you have chosen a server that is on the opposite side of the world, the server is most probably overloaded, or it could be that your ISP is throttling bandwidth. You can check your VPN speed and increase it quite easily.
Either your country or your ISP is blocking VPN usage, there are some countries especially those with online censorship where VPN usage can be completely blocked or even considered illegal!
Your VPN connection may have dropped! The majority of VPNs offer an automatic kill switch, which means that if your VPN connection drops it will then terminate your internet connection ( however application-level kill switches will only terminate individual programs) This ensures that you won't be able to access the internet outside of the encrypted VPN tunnel. Your personal information won't be exposed if the connection drops again either!
If your VPN connection has dropped and has activated your system level kill switch, you, unfortunately, won't be able to access the internet until you connect again to the VPN server.
VPN MALWARE
Most technology experts wouldn't recommend using free VPNs. Most free VPNs contain frustrating ads, and some of them can actually contain malware too. If you are using a free VPN it is definitely a possibility that you are already exposing all of your personal information.
YOU COULD HAVE BEEN HACKED!
You may begin to think your VPN isn't working because someone has hacked it. However, this is actually quite difficult to do. You have most probably visited a malicious website or even fallen for a phishing attack! This would allow someone to take control of your device! If someone does hack you unfortunately a VPN can't do much to protect you!